ITALIAN LANGUAGE COURSES – non-beginners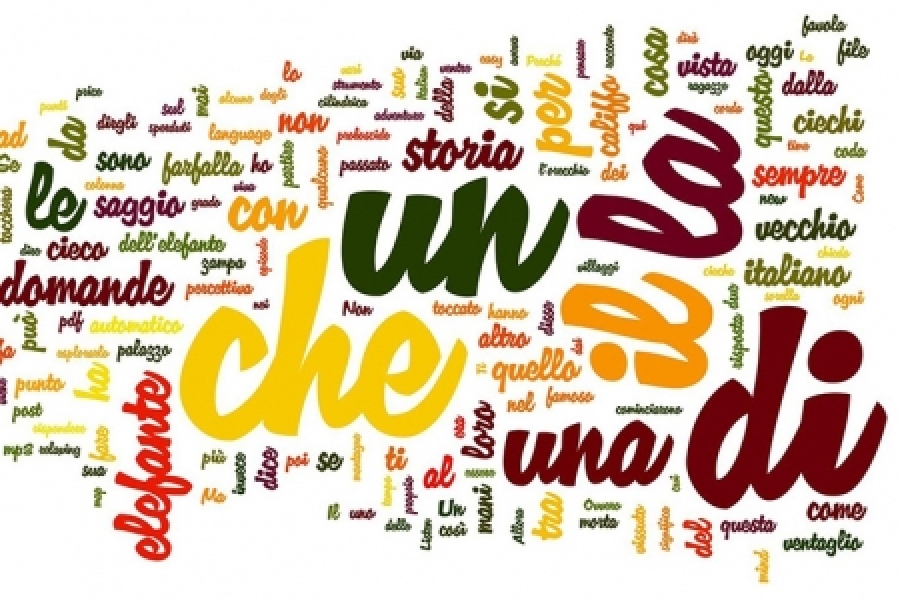 HOW TO ENROL in a higher module/level
Following testing or presentation of a certificate on having completed the previous module/level, issued by an accredited/recognized foreign language school in the RC.
TESTING AND ENROLMENT (choose the method)
a) test on-line, orally by telephone, enrol on-line or in person at Vodnikova
A link for activation of your profile will be sent to your e-mail address. Then log in to the application.
Choose TAKE A TEST and Italian language.
The test has several parts (modules). Each part has 15 questions, and you are allowed 7 minutes (so we ask you to complete the test quietly).
If you have at least 10 correct answers, you can move on from the first part of the test to the second, and so on.
If you have less than 10 correct answers in any part of the test, that marks the end of the test for you and it is saved in our test database. You then can choose the time and date for oral
testing and how you want to be tested (by telephone, or in person at Vodnikova).
After the oral test, the teacher will decide which module/level you can enrol in.
Choose REGISTRATION IN MY MODULE, the language and the class time.
We will then send you the enrolment documents and an invoice for your tuition fee.
As soon as we receive your payment, we will send you notification of enrolment in your chosen class.
Before the beginning of classes, we will notify you by phone or e-mail about the date of the first lesson.
b) test on-line, oral at Vodnikova, enrolment at Vodnikova or on-line.
c) test and oral exam at Vodnikova, enrolment at Vodnikova.
Enrolment schedule:
June 21 to July 16: weekdays from 8 a.m. to 8 p.m.; Saturdays from 8.30 a.m. to 1 p.m.
July 19 to 30: weekdays from 9 a.m. to 5 p.m.
August 23 on: weekdays from 8 a.m. to 8 p.m.; Saturdays from 8.30 a.m. to 1 p.m.
Vodnikova 12, first floor, left, room 102.
Requirements for enrolment:
- aged 15 years and above
- signed agreement on education and enrolment form (for minors the agreement must be signed by the candidate and their parent or guardian),
- payment of the first instalment of tuition fees.
Information:
++ 385 1 4877 801; ++ 385 1 4877 802, ++ 385 1 4877 813, ++385 1 4877 815 or
This email address is being protected from spambots. You need JavaScript enabled to view it.
Our teachers' qualifications
Classes are run by employees of Vodnikova, who hold Master's degrees in foreign languages, and have participated in many professional seminars and conferences in the field of foreign
language teaching methodology.
Teachers from Vodnikova are mentors to foreign language students at the Faculty of Humanities and Social Sciences who gain practical knowledge at our school, and take the
practical part of their exam for Foreign Language Teaching Methodology course, under the guidance and supervision of their mentors.
Thanks to the high level of expertise and professionalism of our teachers, classes at Vodnikova are extremely successful, fun and interesting.