ONE MORE SUCCESSFUL AND USEFUL WORKSHOP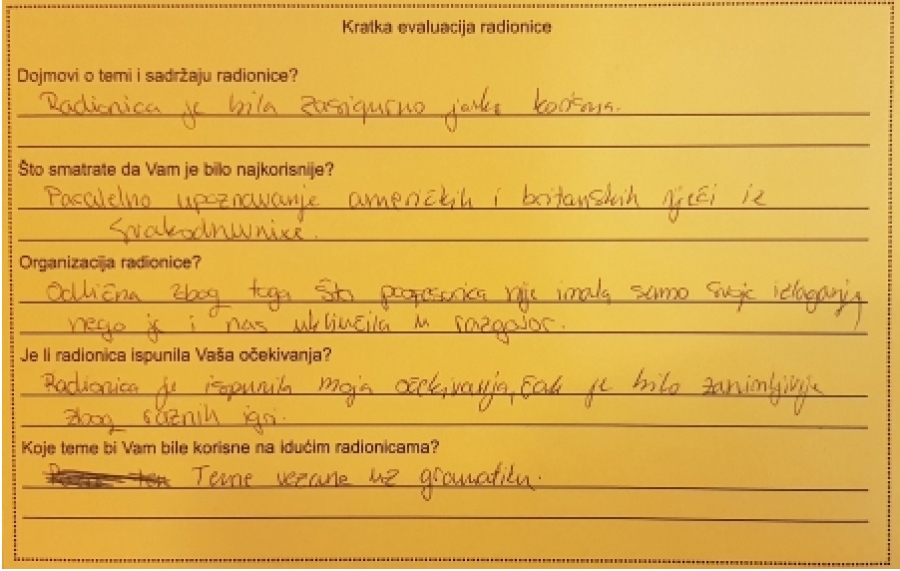 Vodnikova provided one more successful workshop for its students and anyone else interested, entitled The Differences between British and American English, held on 18th Jan 2019.
Don't miss our next workshop, which we will announce soon!
Thank you to everyone who responded to our invitation and took part in the workshop!
Your Vodnikova