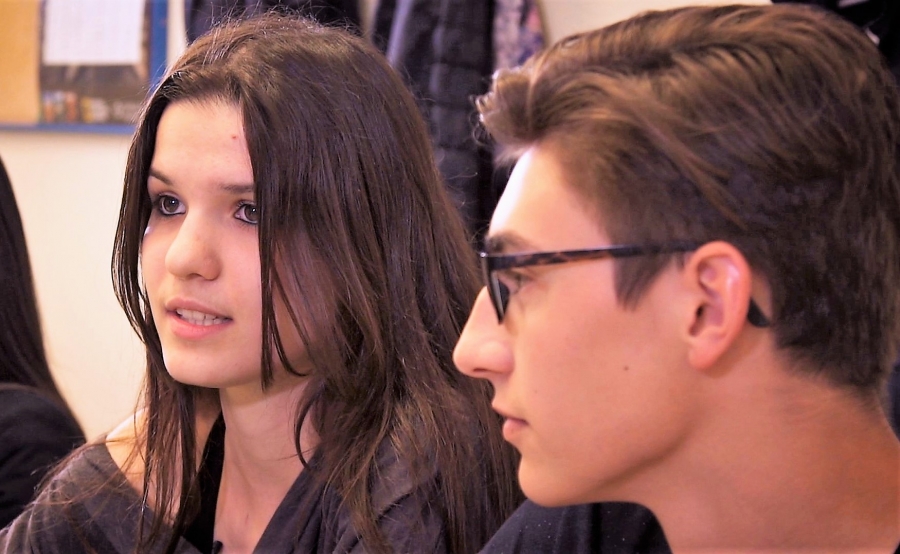 We work in groups, pairs or individually...
The advantage is that the groups are small so everyone has the chance to say something...
Teaching from the front is kept to the minimum. Students learn grammar and vocabulary
themselves through games and exercises.
Here are just some of the comments made by teachers and students about how we work at
Vodnikova.
If you want to know more, watch...